Interact, share, collaborate and create on Library Junction.
May 10
This manuscript - one of the British Library's best - loved treasures - is the original version of Alice's Adventures in Wonderland, by Lewis Carroll, the pen-name of Charles Dodgson, an Oxford mathematician.
Dodgson was fond of children and became friends with Lorina, Alice and Edith Liddell, the young daughters of the Dean of his college, Christ Church. One summer's day in 1862 he entertained them on a boat trip with a story of Alice's adventures in a magical world entered through a rabbit-hole. The ten-year-old Alice was so entranced that she begged him to write it down for her. It took him some time to write out the
tale - in a tiny, neat hand - and complete the 37 illustrations. Alice finally received the 90-page book, dedicated to 'a dear child, in memory of a summer day', in November 1864.
Urged by friends to publish the story, Dodgson re-wrote and enlarged it, removing some of the private family
references and adding two new chapters. The published version was illustrated by the artist John Tenniel.
Many years later, Alice was forced to sell her precious manuscript at auction. It was bought by an American
collector, but returned to England in 1948 when a group of American benefactors presented it to the British Library in appreciation of the British people's role in the Second World War.
Visit the British Library Online Gallary to read the book

May 10
Now that Facebook is loosening its data-sharing policies with third-party Web sites and applications, it's the perfect time for users to consider tightening up their privacy settings. This week the mega social network announced new personalization features that extend the Facebook experience to third-party Web sites--unless you opt out, that is. Here's a rundown of the new features, and how you can opt out if you choose.
The two new features Facebook launched of interest to users are called Social Plugins and Instant Personalization. Social plugins add Facebook interactions (such as "Like" buttons and comments) to non-Facebook Web sites. Instant Personalization makes your public Facebook data available to three select partners (Pandora, Yelp, and Docs.com) to help them show you content you might like.

Source: http://www.fastcompany.com/1624745/time-to-audit-your-facebook-privacy-settings?partner=rss

May 04
Ning, the social networking platform on which Library Junction is running has decided to close down or phase out
all its free networks and become a paid only service. They say that on 4th May 2010, they will announce new payment packages.
Please click here to see more details from the Ning official blog.
Then, what will happen to this network ?
There are three options
1.
Choose any one of the premiumpackages that Ning offered by paying a monthly fee
.(Premium services include options to run our own ads, remove create links, use own domain name, or buy extra storage and bandwidth for our Ning network.)
Please click here to see the monthly charges
. If we go for this option we have to pay the Ning a monthly fee (as far now, for the lowest 4.95 $ per month for own domain+ the domain hosting charge (450/month (DNS registration)+ Hosting charge 150/month). means we have to find approximately Rs. 5200/year for maintaining the network.
2.
Creating a new network on other free services.
The Library Junction took nearly four months to to become what it is today. It is having more than 520 members and is not a small task to convert all things from here to there. And I am not sure about the not so active members of the networkand their availability and willingness to change over.As far as today Ning is the most robust and dynamic social networking platform available.
(I have just coneverted some data to Grou.ps experimentally. Please see the new network and comment)
3.
Closing down the Library Junction
.
The last but not so good option. There by we will miss a platform for sharing, networking and collaboration.
Dear member, what you think about these options. I am waiting for the May 4th announcement from Ning about the new pay structure. If it will be not affordable, I am sure that we together can make a solution.
And what you think about the three options detailed above. I need your responses immediately. Whatever you think please comment.
Apr 24
The Library Media Centre at Kendriya Vidyalaya Pattom celebrated the World Book and Copyright Day 2010 with competitions, exhibition and an author meet from 22 to 24 April. There were bookmark designing and book review writing competitions and an exhibition of books written by William Shakespeare, whose birth and death day falls on 23 April, which was declared as World Book and Copyright Day by UNESCO in 1995.
In the author meet held on 24 April, Dr. Vilakkudy Rajendran, Malayalam writer and former Editor and Assistant Director of Kerala Bhasha institute interacted with the students on books, reading, copyright and libraries. He asserted the importance of books in one's
life and asked the students to become the guardians of own launguage. The activities of Reader's Club for the year 2010-'11 were also formally inaugurated by Mr. Rajendran. He distributed the prizes to the competition winners. The function was falicitated by B.N.Mishra, Vice Principal, V.Joseph, Head Master and Dr. KJ Ajith Kumar, Vice Chairman, PTA of the vidyalaya.
More photographs and Bookmarks

Apr 19
Stephenie Meyer will publish The Short Second Life of Bree Tanner, a 192-page novella centered on a newborn vampire introduced in the third Twilight novel, Eclipse, in June. The story chronicles the journey of villain Victoria's newborn vampire army as they prepare to close in on Bella and the Cullens. It will be
released at 12:01 a.m. on June 5 in hardcover ($13.99, with $1 from each sale going to the American Red Cross International Response Fund). From June 7 to July 5, fans will be able to read the book for free online at www.breetanner.com, which will also provide a link to the American Red Cross website where they can donate to support relief efforts in Haiti, Chile, and around the globe.
On her official site, Meyer says she never intended to publish Bree Tanner as a stand-alone book. It was just something she'd started working on while she was still editing Eclipse. "I was thinking a lot about the newborns, imagining their side of the story, and one thing led to another." The novella came in handy during the filming of The Twilight Saga: Eclipse (in theaters June 30). Screenwriter Melissa Rosenberg, director David Slade, and actors Xavier Samuel (Riley), Bryce Dallas Howard (Victoria), and Jodelle Ferland (Bree) all read it before cameras rolled to better understand the characters.
Meyer thought the manuscript might work well as part of The Twilight Saga: The Official Guide, a tome still awaiting a pub date, but at nearly 200 pages, it was something her publisher thought worked better on its own. Meyer liked the idea of publishing it before Eclipse hits theaters, to give fans an introduction to Bree. She also considered the novella a gift to devoted Twilight readers, which is why she asked her publisher to make it available for free online.
Source: http://news-briefs.ew.com/2010/03/30/stephenie-meyer-eclipse-novella-bree/?ew_packageID=20308569

Apr 19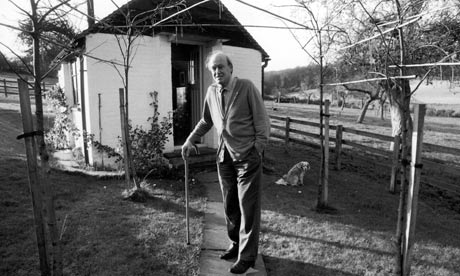 Roald Dahl's tales of the unexpected continue to exert a magical pull on children's imaginations
almost 20 years after he died, with the Big Friendly Giant, Fantastic Mr Fox, Matilda and Charlie Bucket all making it into a list of children's favourite fictional characters.
An eclectic mix of classic titles, television spin-offs, modern favourites and fairy stories emerged when books charity Booktrust asked 1,318 children aged between five and 12 to pick their favourite literary characters. The list was, inevitably, topped by bespectacled wizard Harry Potter, but Dahl was the
author to collect the most mentions from children, with Charlie and the Chocolate Factory's Charlie coming in 10th, Matilda 15th, Fantastic Mr Fox 16th and the BFG 20th. "Roald Dahl's books are like modern fairy tales. The books still resonate because they sparkle with his genius," said Katherine Solomon at Booktrust. "It is no wonder that he is still so appealing: his books have such a vibrant and vivid mixture of grotesque dark characters filled with a wicked humour and unbelievable energy."
Francesca Simon's mop-haired rascal Horrid Henry was second favourite, followed by Jacqueline Wilson's Tracy Beaker in third. The likes of Hannah Montana, Ben 10 and Doctor Who also muscled in on the top 10, relegating Peter Pan and Cinderella into joint 11th place, but Winnie the Pooh managed to sneak into the top 10 in eighth place, ahead of Dav Pilkey's creation Captain Underpants.
The research also found that the most powerful ingredient for attracting children to a particular book was character, with 51% citing that as their reason for reading a title, ahead of plot at 43%. Thirty eight
percent were attracted to a book if was based on a television show, and 32% if it was based on a film, while just 5% said they would read a book if a celebrity such as David Walliams or Madonna had written it.
The top 20 in full:
1. Harry Potter
2. Horrid Henry
3. Tracy Beaker
4. Biff, Chip and Kipper (school reading scheme characters)
5. Hannah Montana
6. Doctor Who
7. Ben 10
8. Winnie the Pooh
9. Captain Underpants
10. Charlie from Charlie and the Chocolate Factory
11= Cinderella
11= Gruffalo
11= Peter Pan
11= Charlie and Lola
15. Matilda
16= Alex Rider
16= Fantastic Mr Fox
16= Spiderman
19. Thomas The Tank Engine
20. BFG
Courtesy: Alison Flood
http://www.guardian.co.uk/books/2009/oct/20/roald-dahl-childrens-favourites

Apr 18
By celebrating this Day throughout the world, UNESCO seeks to promote reading, publishing and the protection of intellectual property through copyright.
23 April: a symbolic date for world literature for on this date and in the same year of 1616,
Cervantes
,
Shakespeare and Inca Garcilaso de la Vega
all died. It is also the date of birth or death of other prominent
authors such as
Maurice Druon, K.Laxness, Vladimir Nabokov, Josep Pla and Manuel Mejía Vallejo
. It was a natural choice for UNESCO's General Conference to pay a world-wide tribute to books and authors on this date, encouraging everyone, and in particular young people, to discover the pleasure of reading and gain a renewed respect for the irreplaceable contributions of those who have furthered the social and cultural progress of humanity.
The idea for this celebration originated in Catalonia where on 23 April, Saint George's Day, a rose is traditionally given as a gift for each book sold. The success of the World Book and Copyright Day will depend primarily on the support received from all parties concerned (authors, publishers, teachers, librarians, public and private institutions, humanitarian NGOs and the mass media), who have been mobilized in each country by UNESCO National Commissions, UNESCO Clubs, Centres and Associations, Associated Schools and Libraries, and by all those who feel motivated to work together in this world celebration of books and authors.
Source: UNESCO
Apr 16
If you care about the future of books, you need to understand the Google Book Settlement. It's a complicated legal document, but we've talked to some of its architects, detractors, and defenders - and break it all down for you.The Google Book Settlement could easily be the twenty-first century's most important shift in how we deal with copyright in the world of publishing. To understand it, you need a little back story on the previous giant shift in copyright law, which happened about twelve years ago.
Mickey Mouse Protection Act
In 1998, copyright was turned on its head by a piece of legislation often called the "Mickey Mouse Protection Act." Known to policy-makers as the Copyright Extension Act, it was the result of intensive lobbying
by the entertainment industry, led in part by Disney, to extend thecopyright on any work created after 1923. Many of Disney's classic pieces of content, like Mickey Mouse cartoons, were about to pass into the public domain. So the company was naturally interested in keeping control of the Mouse as long as it could.
The Copyright Term Extension Act was good for authors' estates, and for corporations. Under the new rules, copyright would become life of the author plus 70 years - and for works of corporate authorship, 120
years after creation. (Previously, copyright had been life of the author plus 50 years, with 75 years for corporate works.)
The Act also gave birth to a loosely-organized but powerful movement of copyright reformists. Led by activists, scientists, artists, and tech nerds, this movement has stretched from university campuses to the
Supreme Court of the United States, where law professor Lawrence Lessig argued that the Copyright Extension Act was unconstitutional because it violated the First Amendment (SCOTUS didn't buy it). Over the past decade, many of these reformists migrated to jobs in Silicon Valley, where easily-copied digital media are constantly forcing the question of what copyright really means in the information age.
One might say that the Google Book Settlement (GBS) is the result of this migration. One of the basic injunctions of copyright reform is "share your culture," and the seeds of the GBS come from an admirable
Google project aimed at sharing the knowledge from research libraries with the world.
Many years ago the search company began digitizing the books from several university libraries, pulling every single book from the shelves and making a digital copy. The idea was to make hard-to-access texts
available to anyone, not just people lucky enough to live near a major research school. Via Google Book Search, people would be able to search for keywords in the full text of any book, then read one or two-sentence "snippet" excerpts from it. The Mickey Mouse Protection Act may have stalled the growth of the public domain, but the company's Google Book Search project would broaden it.
Courtesy: http://io9.com/