Interact, create, share, collaborate and learn on Library Junction.
Mar 12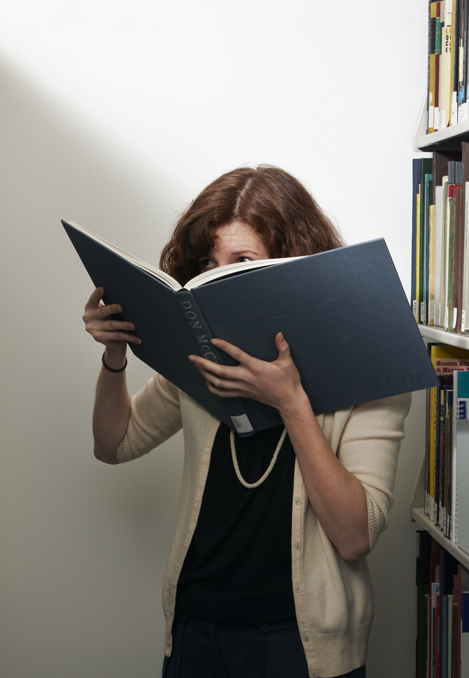 Having a job as Senior Library Assistant at The Museum of Modern Art Library has been a big influence on my artistic practice. I use the library for research and inspiration, and as a site of investigation. In early 2010, I began the performance "Smelling the Books", which consists of me smelling every book in the MoMA Library collection. This performance was recently highlighted in New York Magazineas one of the many reasons to love New York.
My performance started with the first call number in the Library of Congress classification system AC5.S4 1934,Sermons by Artists, and I will smell until I reach ZN3.R45, Bibliography of the History of Art. I document the performance in a ledger, recording the call number, title, and a description of the smell of each book. The goal of this personal olfactory exploration is to foster a discussion of the future of print media, the ways we read, methods of classification, and the way in which smell is entwined with memory.
ONGOING PERFORMANCE WHERE I SMELL EVERY BOOK IN THE MUSEUM OF MODERN ART LIBRARY COLLECTION. I BEGAN WITH THE FIRST BOOK IN THE LIBRARY OF CONGRESS CLASSIFICATION SYSTEM: AC5.S4 1934 SERMONS BY ARTISTS. I WILL CONTINUE SMELLING UNTIL I REACH ZN3.R45 BIBLIOGRAPHY OF THE HISTORY OF ART. ADDITIONAL PAGES ADDED PERIODICALLY.

Source: http://www.moma.org/explore/inside_out/2011/03/07/smelling-the-books/