Interact, create, share, collaborate and learn on Library Junction.
Shoaib Akhtars autobiography
Former Pakistan captain Shoaib Malik  has said that he finds retired fast bowler Shoaib Akhtar's controversial remarks in his autobiography "ridiculous".
n his book Controversially Yours, Akhtar wrote that Indian batting maestro Sachin Tendulkar  was scared of his bowling, a comment that caused furore across the border, forcing publishers to cancel launch-related and publicity events.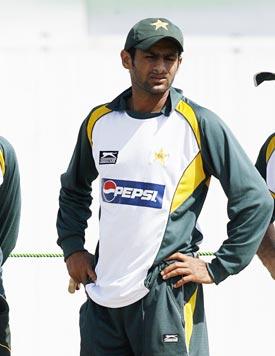 According to Akhtar, players like Tendulkar and Rahul Dravid "were not exactly match winners to start with, nor did they know the art of finishing a game."
In his book, the Rawalpindi Express also made candid admissions about ball tampering and corruption.
"There are so many ways to prepare the ball, it's not just a matter of scratching it," he wrote.
"I have used my boot nails and zip of my back pocket. Many bowlers use vaseline or gum on the ball," he wrote.
When asked to comment on the possible effects of the Shoaib Akhtar autobiography controversy on current Pakistani bowlers, vis-a-vis ball tampering, Malik replied, "I don't think it will affect them."
"Personally, I find his words ridiculous and I am sure you [the press] do as well – the things he has said about some cricketers who are considered the best in the world are ridiculous!" PakPassion.net quoted Malik, as saying.